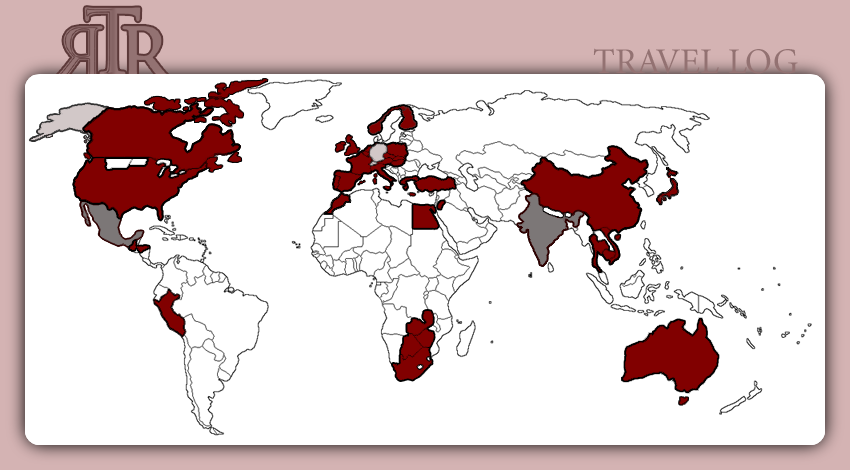 Welcome to our travel log. This log is comprised of journals documenting each of our international and domestic trips, as well as shorter journals featuring seasonal travel. Each journal takes the form of a narrated photo album or slideshow, with written narration accompanying the photos in order to tell the story of the trip. They're kind of like travel weblogs with lots of photos. Our international trips from 2012 through 2019 also include full, separate text weblogs that we wrote during the trips themselves, featuring longer-format prose reflections which supplement the journals.

The journals are listed below or can be accessed by clicking on the map above. The countries highlighted in dark grey have been visited, but no journal has been published yet, and the countries in light grey have not yet been visited, but trips are planned to them.
Future Trips
Past Trips
Seasonal Travel
Also Visited
• Before the start of this log — Connecticut, Hawaii, New Hampshire, Rhode Island, Mexico


Copyright © 1997-2023 ЯTR/escee.com. All rights reserved. Neither images nor text may be reproduced without express written consent from copyright holder.