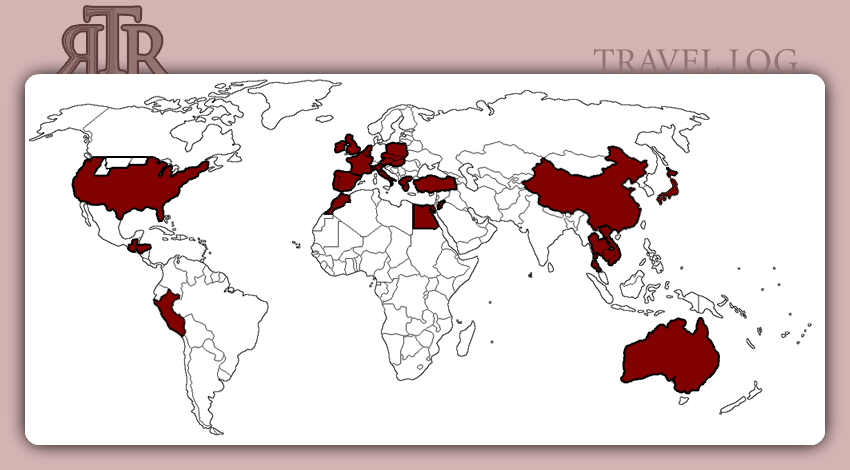 Welcome to our travel log. Here I will attempt to catalog our many journeys. This journal takes the form of a narrated photo album. All photos are reduced from their original size, and are captioned in a mostly narrative format. Our major international and domestic trips are catalogued here, as well as shorter albums featuring seasonal adventures, many of the latter centered around food. Our international trips starting in 2012 also feature weblogs that we wrote during the trips themselves.
Future Trips
Past Trips
Seasonal Travel
Also Visited
• Before the start of this log — Connecticut, Hawaii, New Hampshire, Rhode Island, Canada, Mexico


Copyright © 1997-2022 RTR/escee.com. All rights reserved. Neither images nor text may be reproduced without express written consent from copyright holder.